Can we do it? Well, turns out, yes we can. These are the first two of several planned "raised beds". We're going to build several more in this area & grow all sorts of stuff. Starting with corn and capsicum in one bed, and a mixture of lettuces & rocket in the other.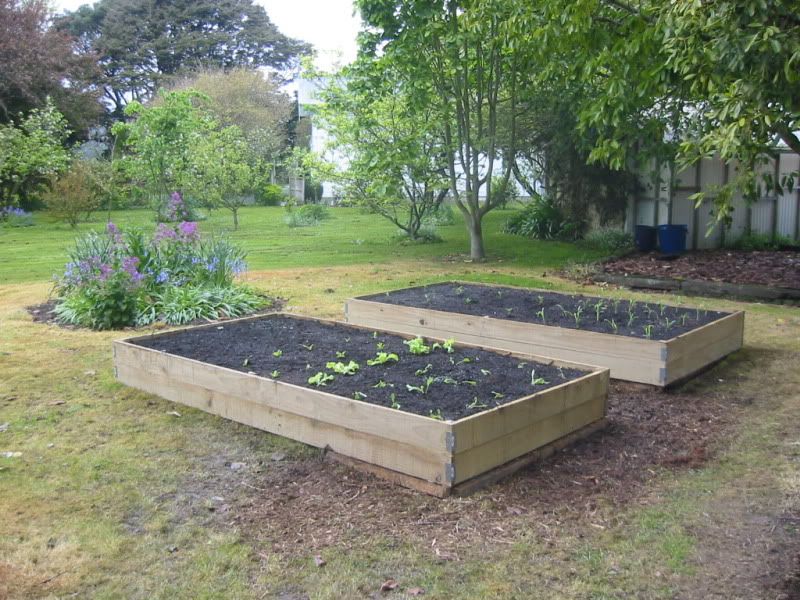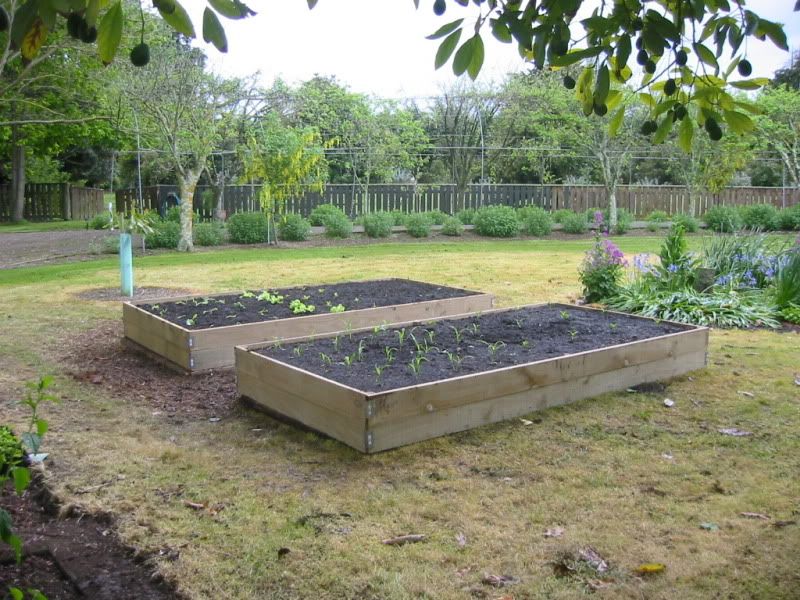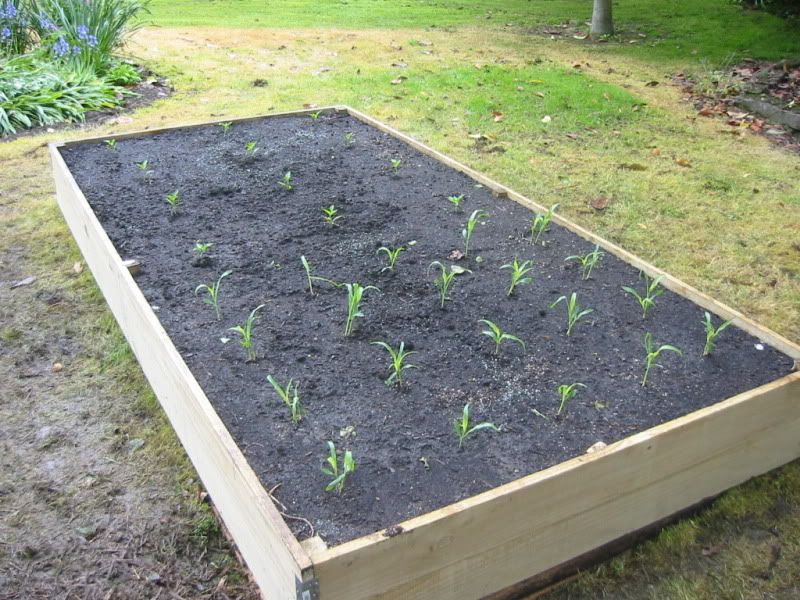 These were dead easy to make, I bought the timber some time ago & due to lengthy debate about where the beds would be positioned, it was a while before construction began. But all in all, construction, shifting the (home made) compost, planting and watering took only two days.

These are 3m x 1.5m x 0.3m. I'm going to do a bunch that are only 1.2m wide too, which is easier for shorter people to reach across.

I can make you one or some of these too, pretty cheap. Flick me an email if you're interested.