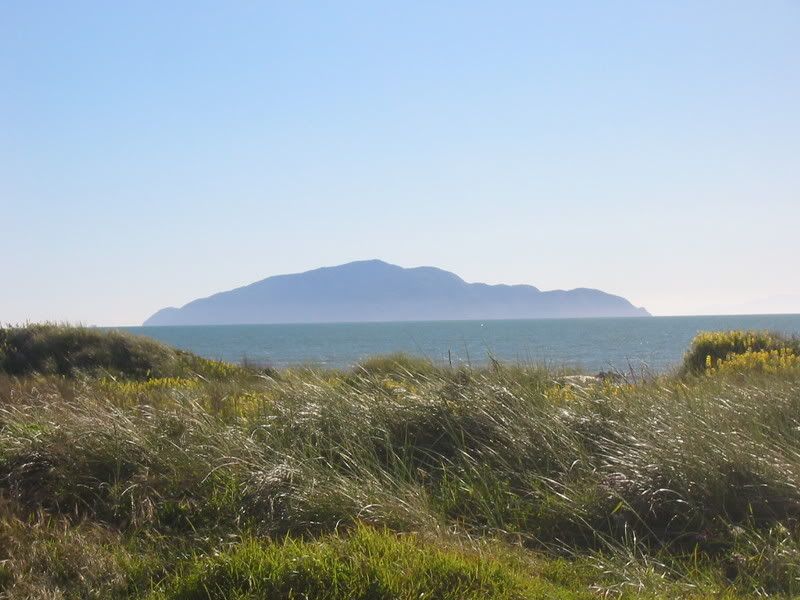 That little white spot between the coast & Kapiti isn't a speck of dust! It's a whale!!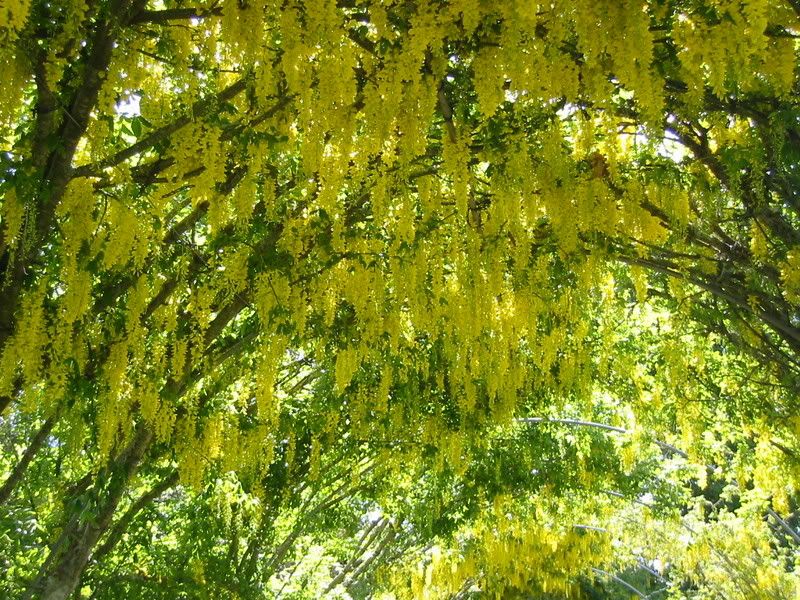 Meanwhile, here are some unposed pics of part of the garden. These were taken last week & if anything, the laburnum is even more impressive. But I couldn't be bothered taking more pics...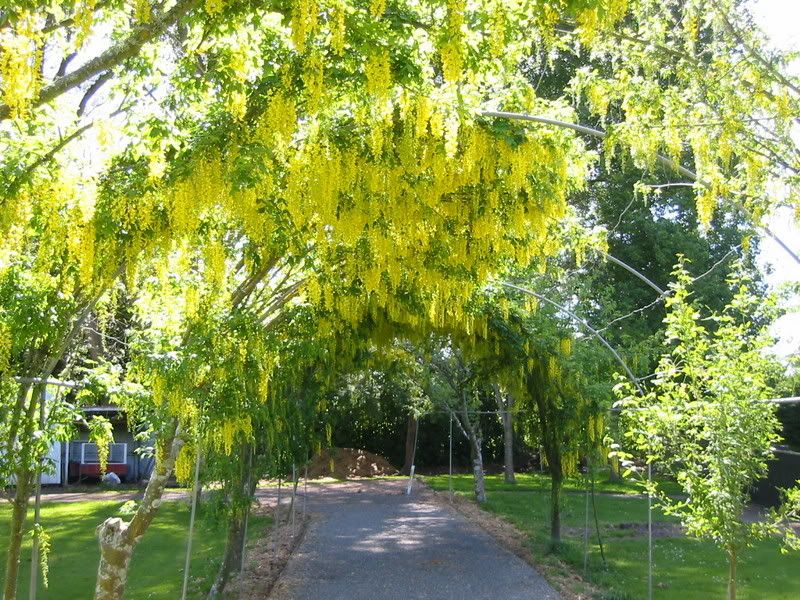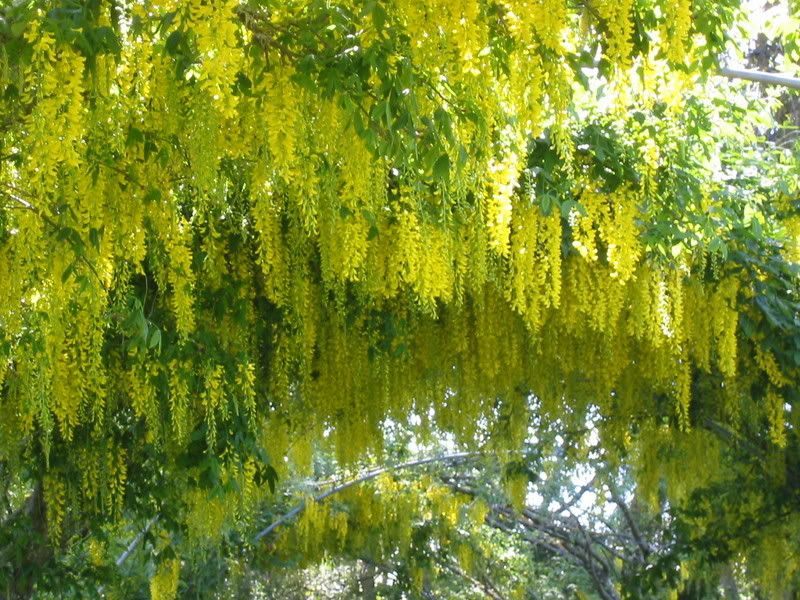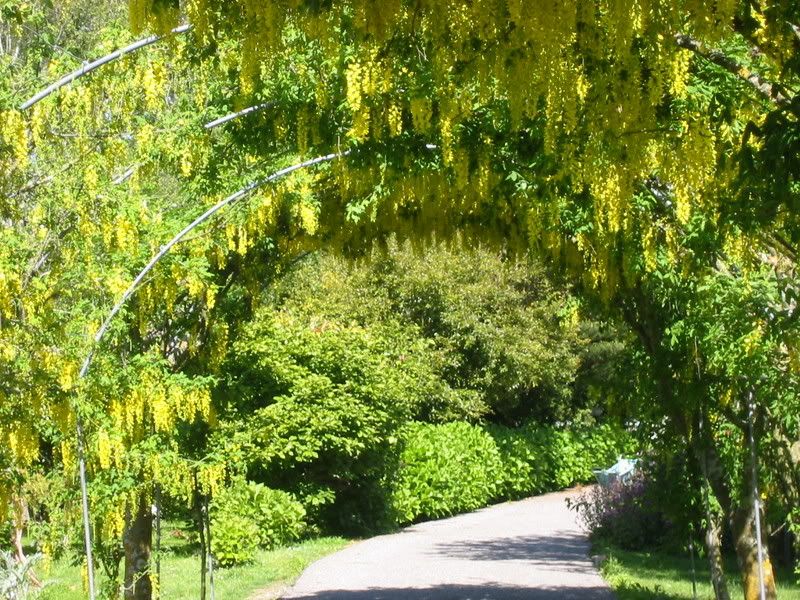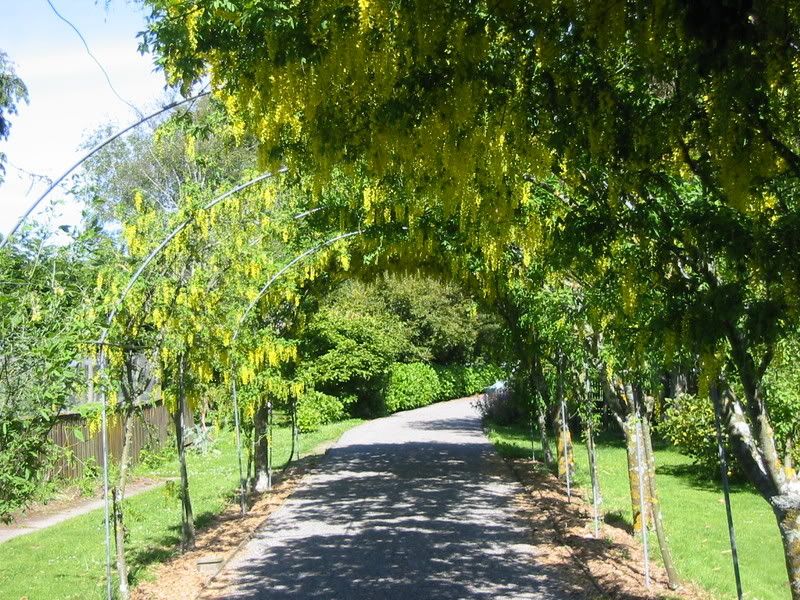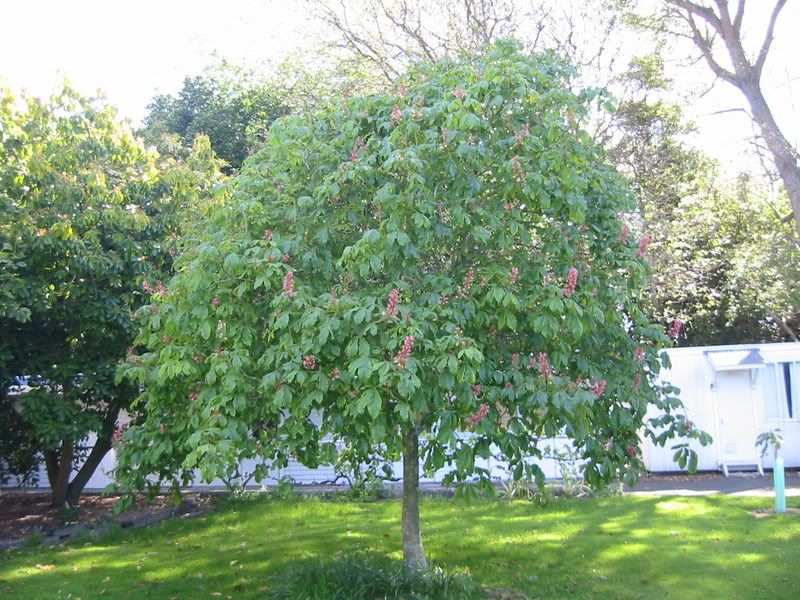 Chestnut tree in flower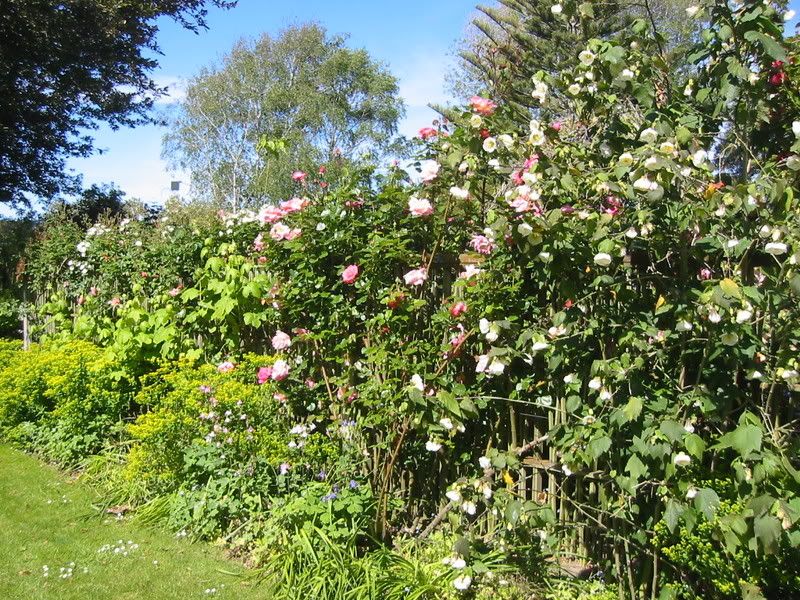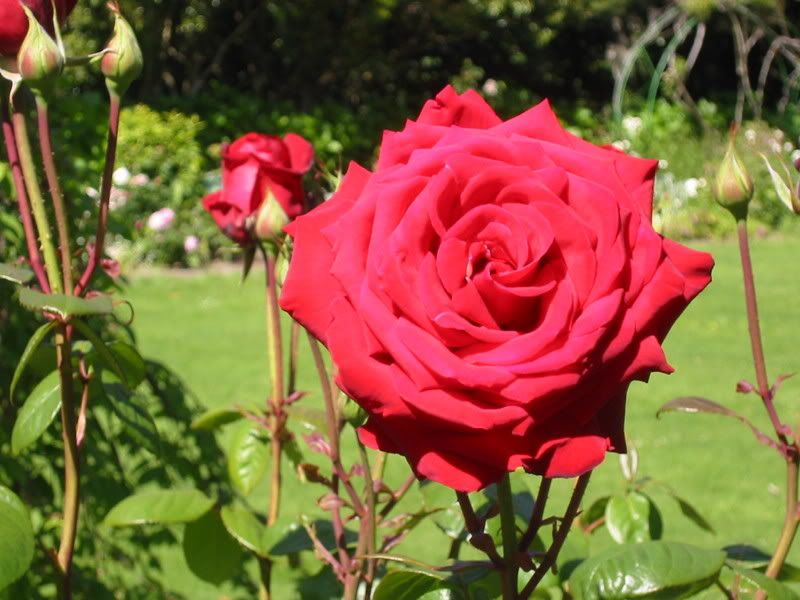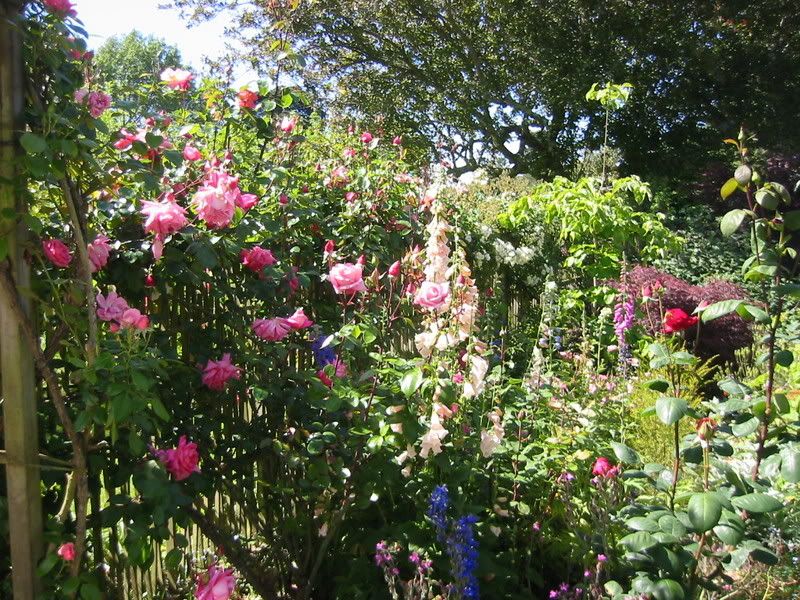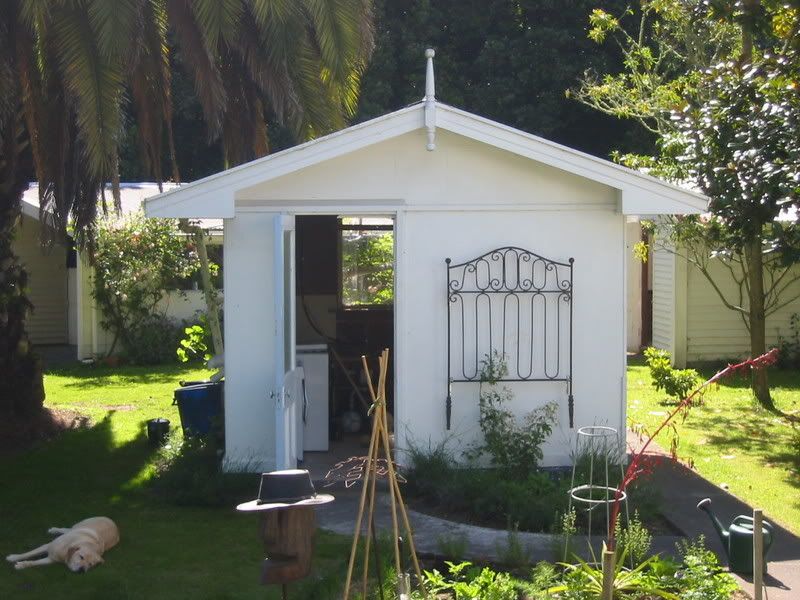 And... the pumphouse, with an old bedhead secured to the wall.