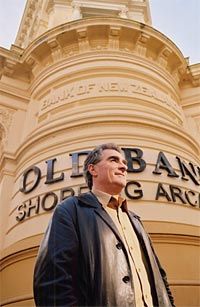 It's a strange mix on the local dog walking circuit. I have to admit that I am highly amused listening to two lawyers, one a dyed in the wool blue, the other... a rabid socialist, finding common ground in their opinions of the state of the nation. And even agreeing on the best course of action forward. The amusing bit was when they came to the "why" of the question & the blue supporter was unable to agree that the solution was necessary to keep the "capitalists" at bay.

Anyhow, we're all agreed that we'll be turning up en masse (all 4 of us) to the Greater Kelburn Progressive Association Candidates Forum - St Michael's Church Hall in Kelburn this Sunday. Without our dogs though.

One guy, is even going to try to persuade his wife that their regular, romantic sunday night out (dinner & movie) might be better spent pressing the political flesh. We'll see. My bet is he'll be at the Penthouse Cinema as usual.

But the rest of us (3) will be there. I'm interested to see what sort of mix turns up, a few people just assume that the suburb is pretty blue, but I dunno... there's a big student & academic population too, and I daresay Michael Appleby may bring a large & noisy entourage (dude!).

I'll expect at least one candidate to promise that Magpie Lawn will become an official dog exercise area.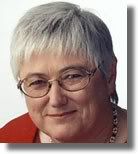 Meet the Wellington Central Candidates.
11 Sept - Greater Kelburn Progressive Association Candidates Forum - St Michael's Church Hall, Upland Rd, 7:45pm

12 Sept - Northland Anglican Parish Meet the Candidates - St Annes @ Ward Church, 7.30pm